It is not the price but the result of the massage , if we need some extra time to solf your problem we don´t race the price , we like to see a happy face.
Strong Thai , Nuad Thai Boran style €60 for 60 min , for 2 pers €100
Master class massage with Mint or Pola doing Nuad Thai Boran is a feeling you never forget , no pain no gain.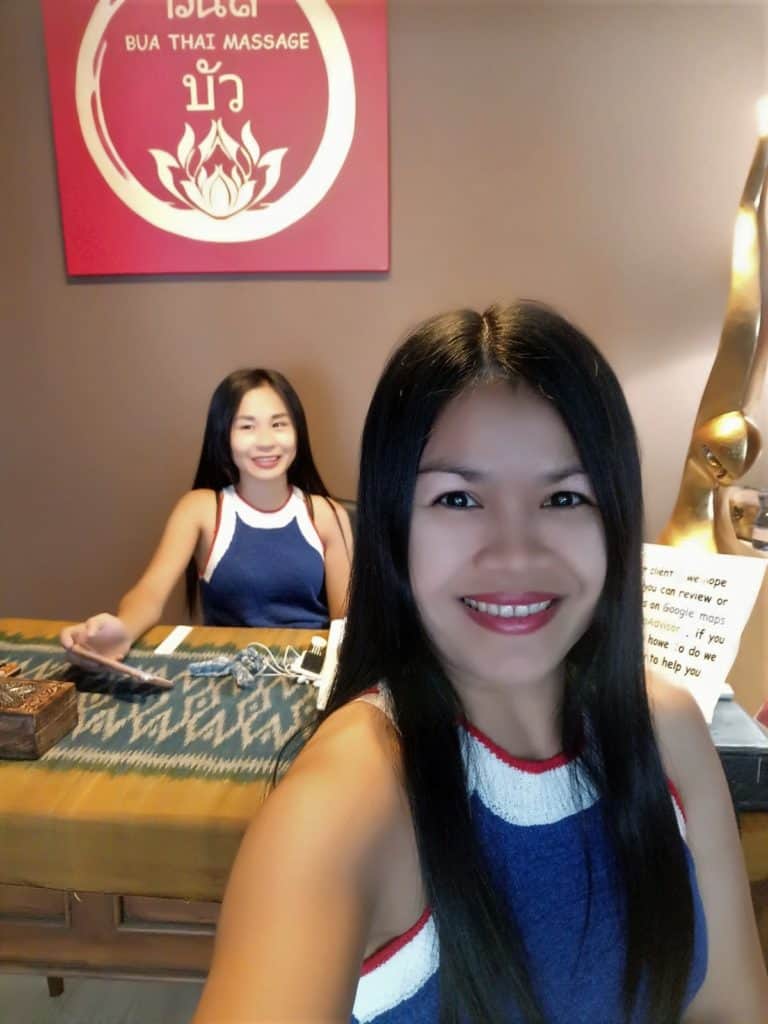 Relaxing massage with me 60 min is no regrets after.
Pola and Nak couple massage 60 min €100
man and woman in one room couple massage